The open terrace and bistro-style decor transports you to France, where the mood is whimsical and the crepes are always good. For a moment, you'll forget you're in Tokyo, that is, until you hear the local patrons nearby chattering away.
The friendly French-speaking staff will make you feel like a regular, and in our case, they were happy to make us special vegan crepes which were tasty off-menu recommendations from our maître d'.
In true Breton fashion, we rounded off the meal with a crisp glass of cidre. Leaving this creperie felt like saying goodbye to a friend. If you're in the neighborhood, stop by for a delicious soirée.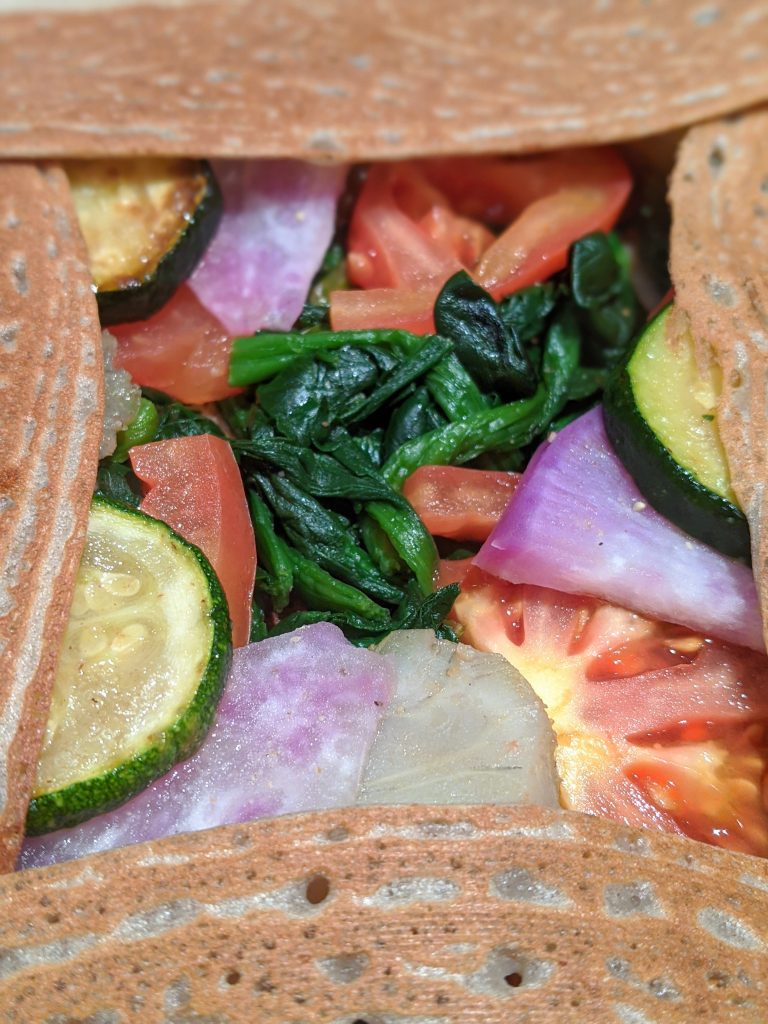 ---
Price Range: ¥¥