Hiking, mountain trekking, biking, Houtou! That is the order of operations for the perfect day in this Fuji lake town.
This restaurant largely resembles a large log house with high ceilings and separated dining areas. Patrons include the young, the old, the local, and the tourist. It's apparent that this dish is a sought-out treat for everyone!
The hot metal bowl they bring to the table is chock full of veggies and the famous thick noodles from this region. The sweet and savory pumpkin was my favorite part of the meal. It was so soft in the broth, yet firm enough to grab with chopsticks. Top it off with their signature red pepper for that extra oomph. What an easy way to eat all your daily veggies in one hearty dish!
Keep an eye on this space for Hoto noodle making classes at this location in the future!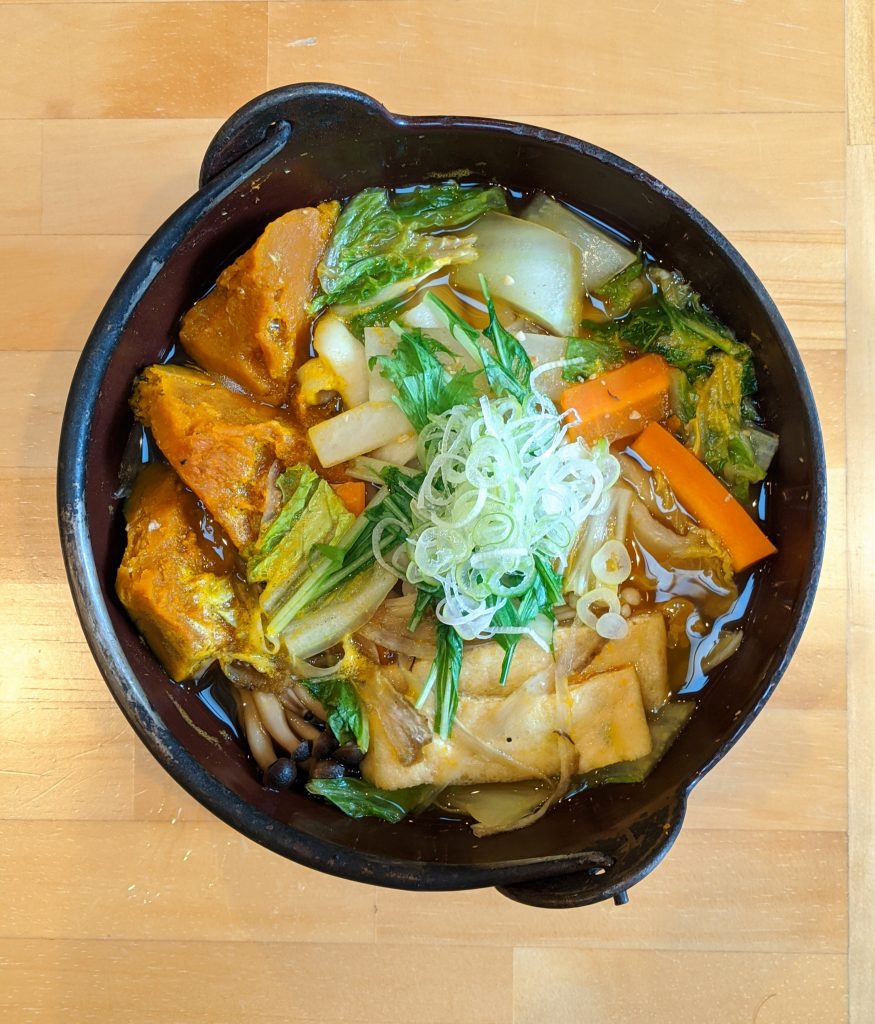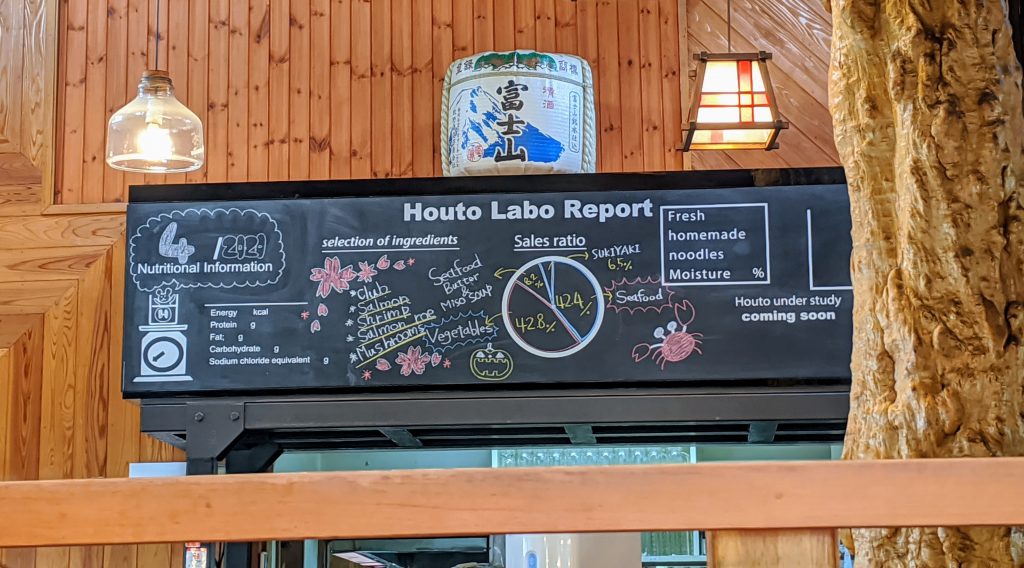 ---
Price Range: ¥¥