As seen in Netflix's mouthwatering series Kantaro The Sweet Tooth Salaryman (S1 Ep11), Minimal is a shop for all the serious chocolate lovers out there. The carefully selected cacao beans from around the world will please the most discerning of tastebuds and leave you savoring the exquisite taste long after you've had a bite.
What we thought was most pleasing was the graininess of the chocolate. Unlike most chocolates, these are are not completely smooth. Each bar has a varying amount of roughness, which makes the texture of each one unique.
We really recommend the Arhuaco bar from Colombia. In it there are nice hints of Muscat, making this bar strikingly fragrant and sweet. All the chocolate bars are vegan, mostly if not all, using beet sugar instead of white sugar or milk. And as the name of the shop suggests, the bars here are made from different variations of cacao with sugar – no additional ingredients. This place is a chocolate purist's dream.
Stop by if you want to redefine how you experience this ancient sweet treat. Even better, buy a unique gift bar set for someone special.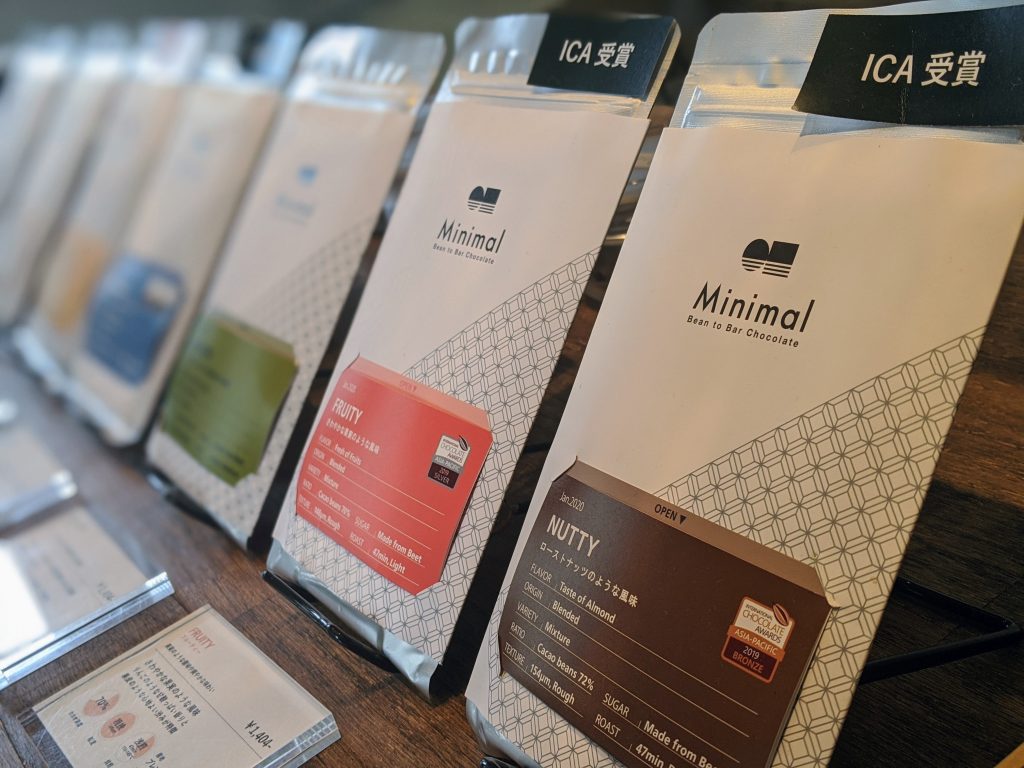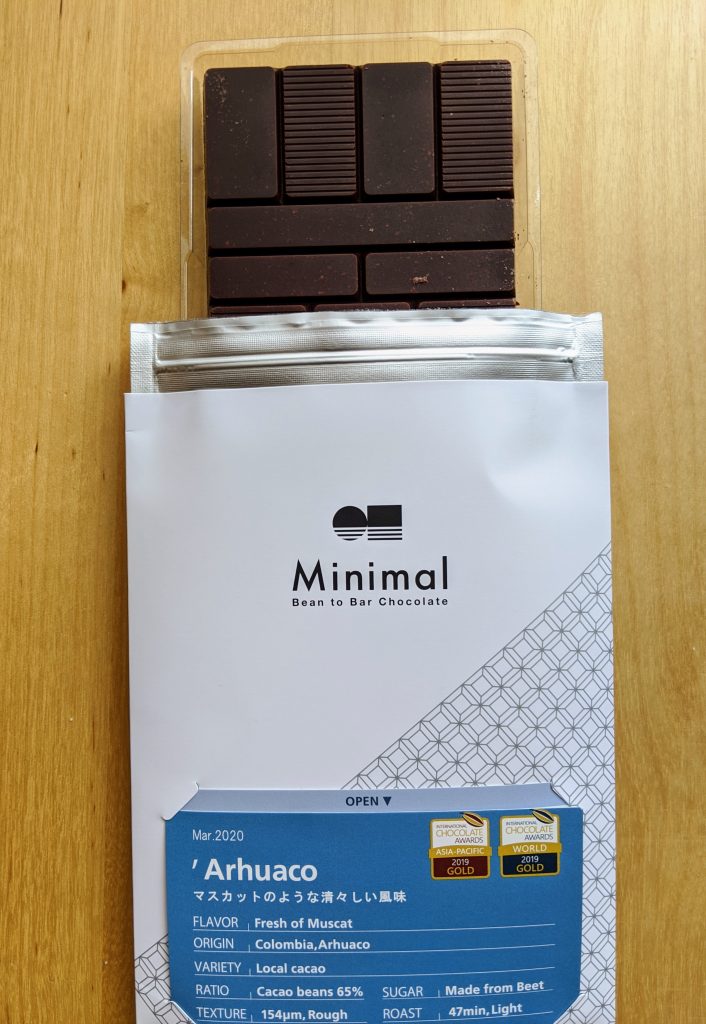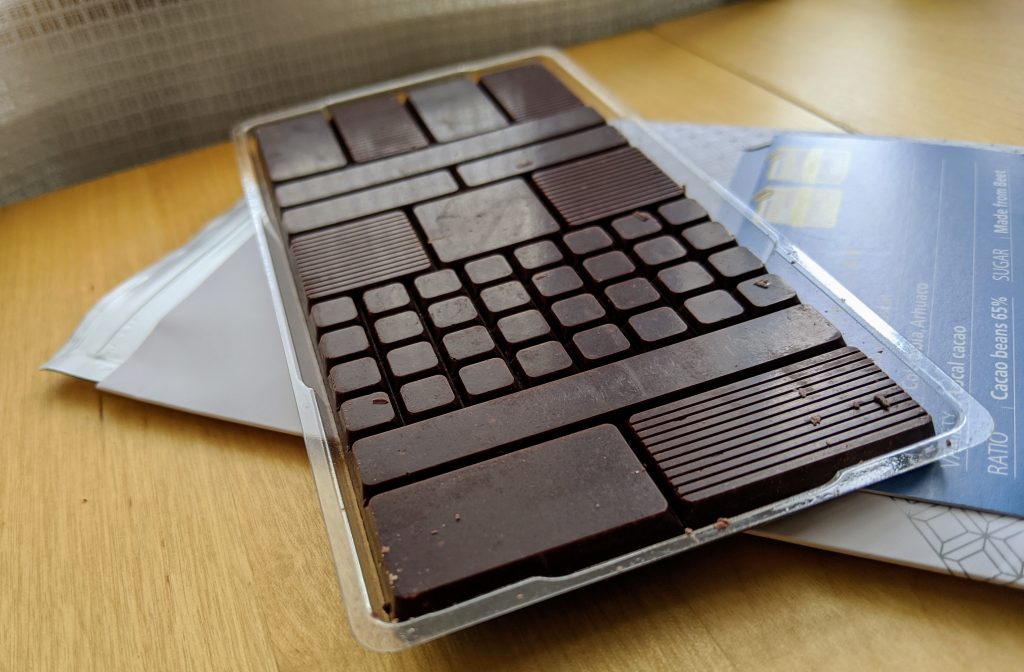 ---
Price Range: ¥¥