The rustic vibes, flowing decor, and variety of flavors came together for a wonderful experience. We like to get a good range of tastes each time we go to a restaurant, and we came pretty close at this one.
The chefs seem to focus on fresh ingredients and dishes transformed by incredible sauces and dips. The entrees were a foray into clean eating without sacrificing taste.
Despite the rich entrees, I really do believe the highlight of the meal was the dessert. The pancakes were heavenly, as advertised, with a subtle crispiness on the outside – a winning combo in my book. From the ambience to the food, Ain Soph Journey pulls off this delicate balancing act on all fronts.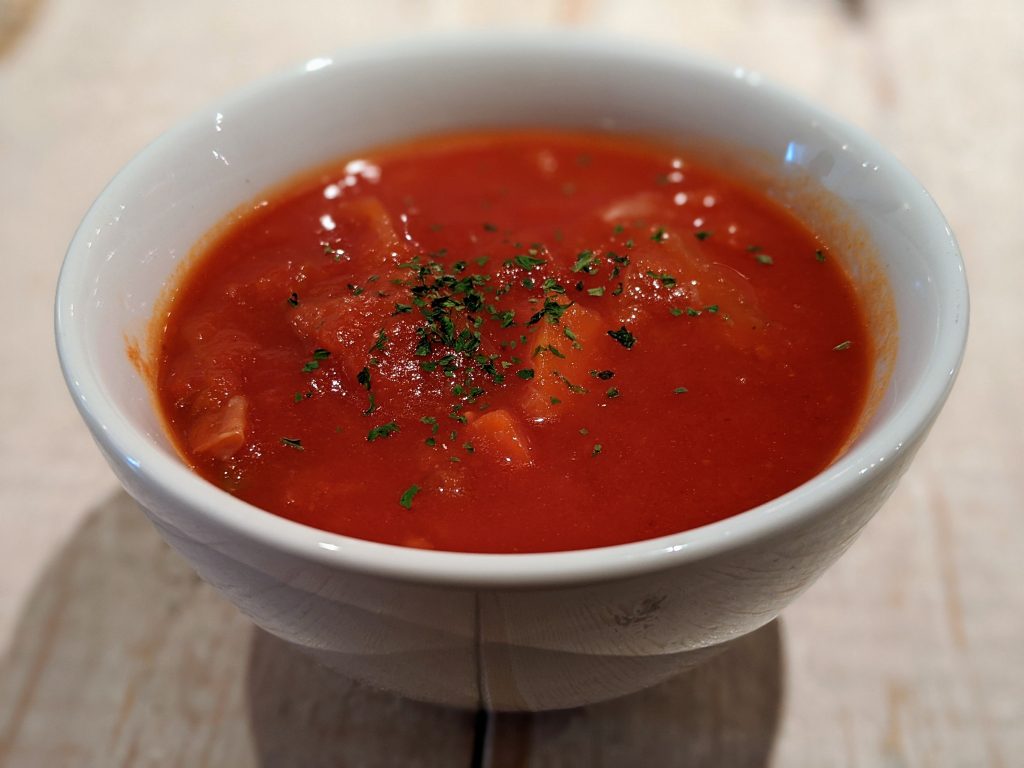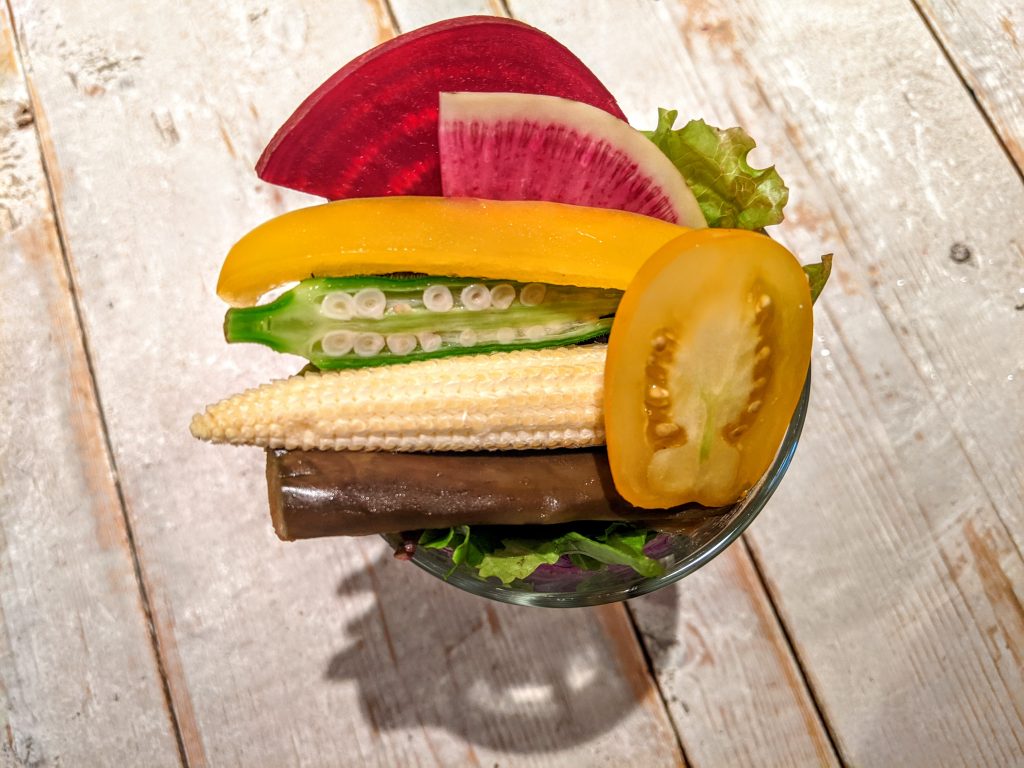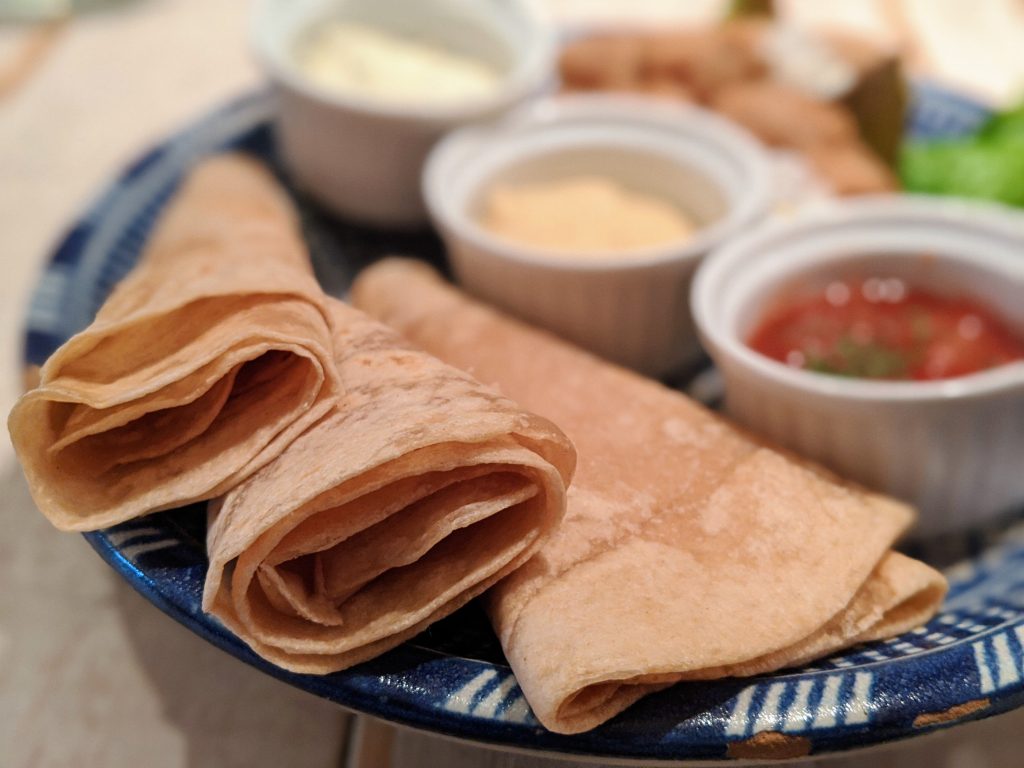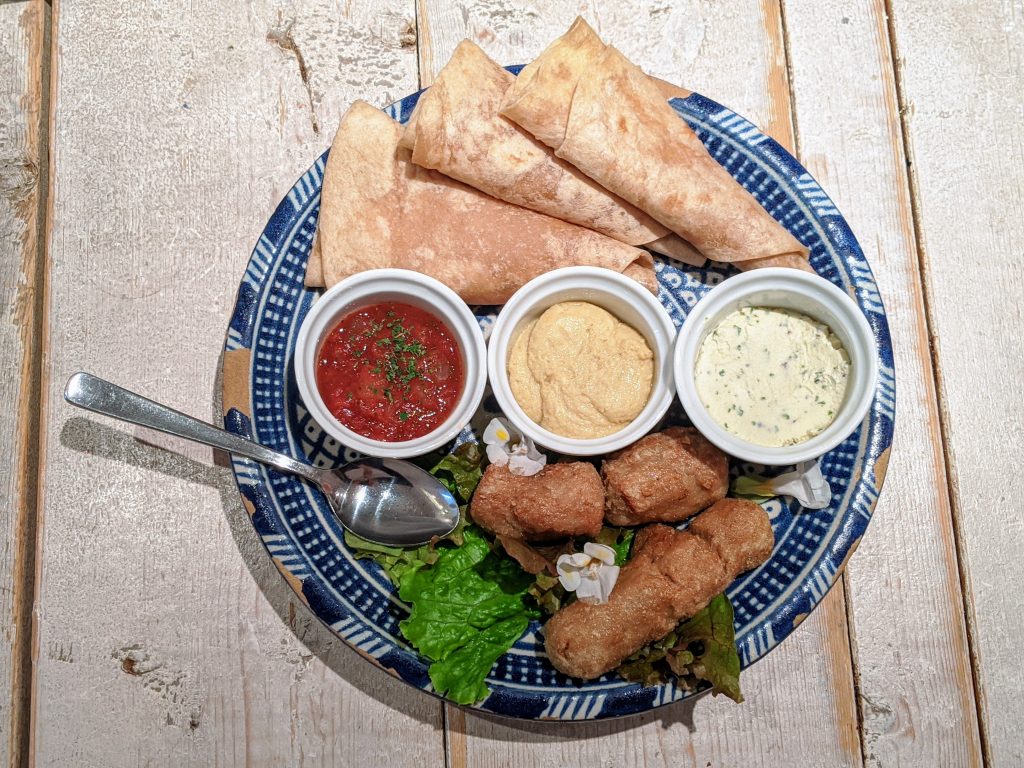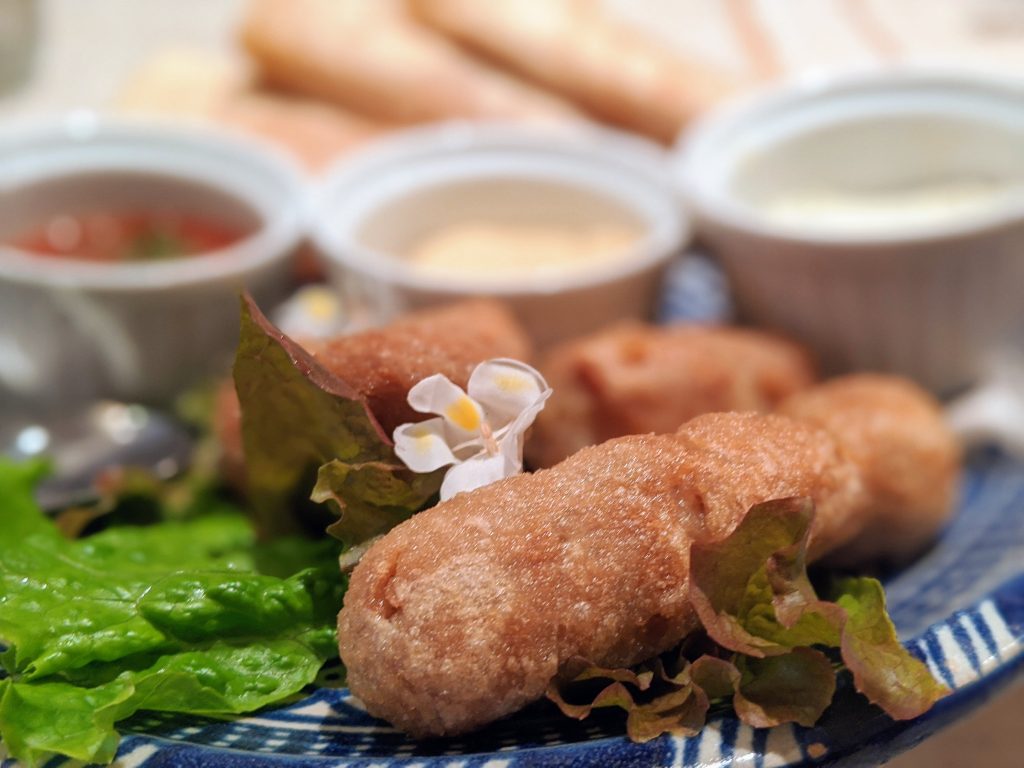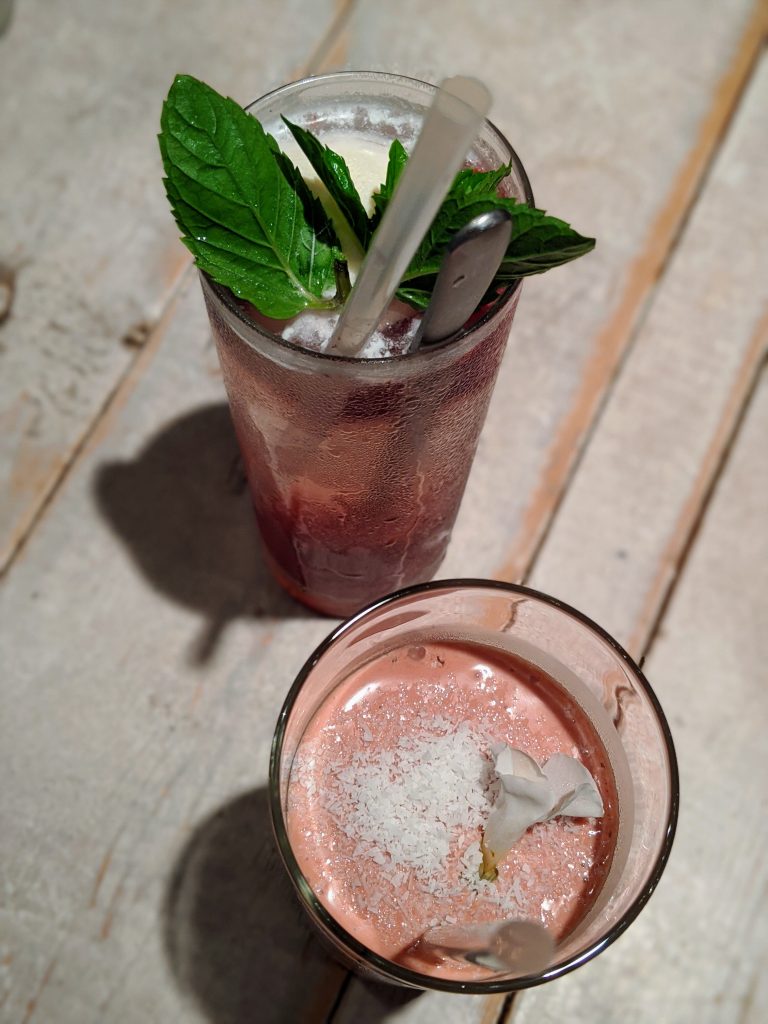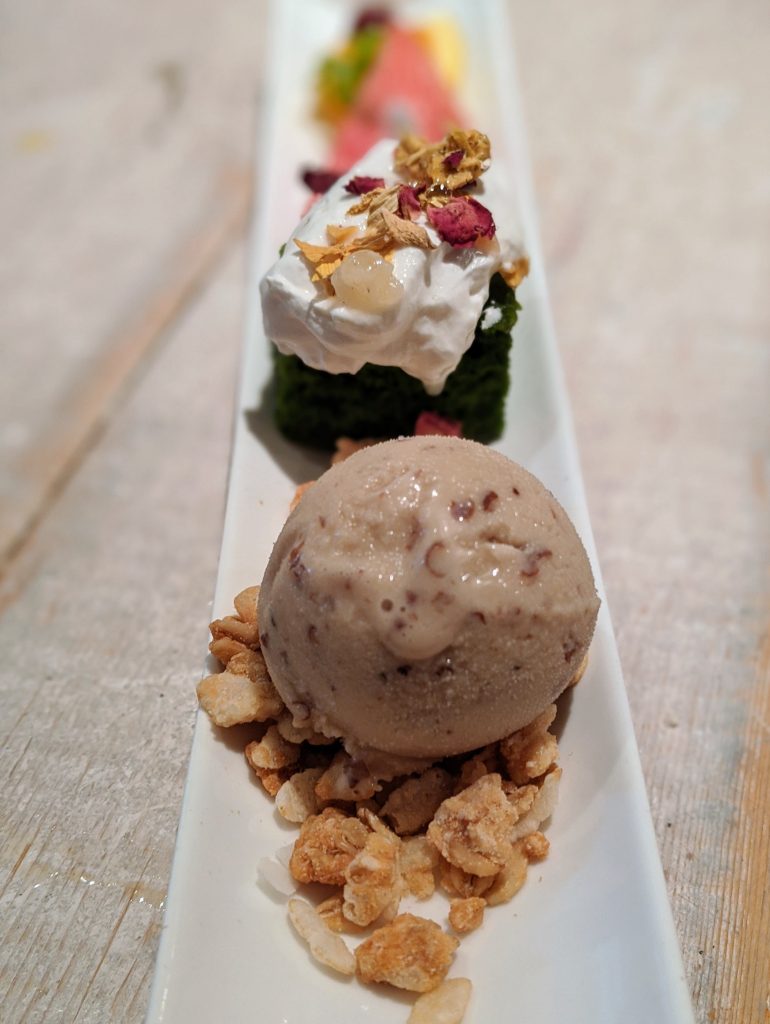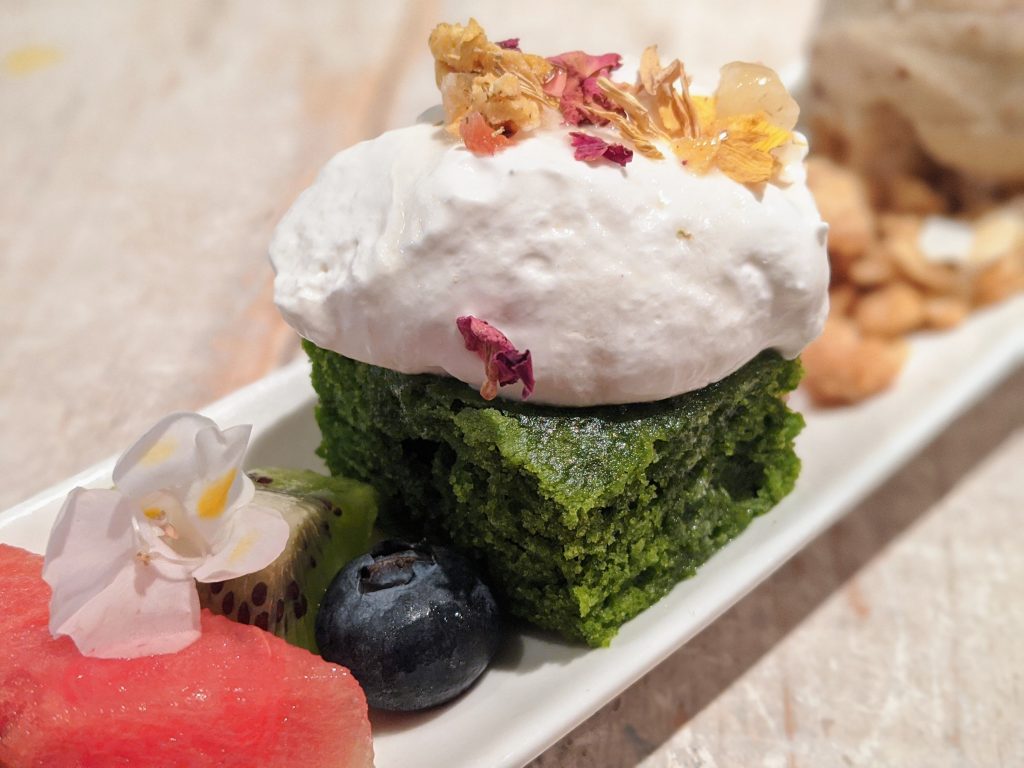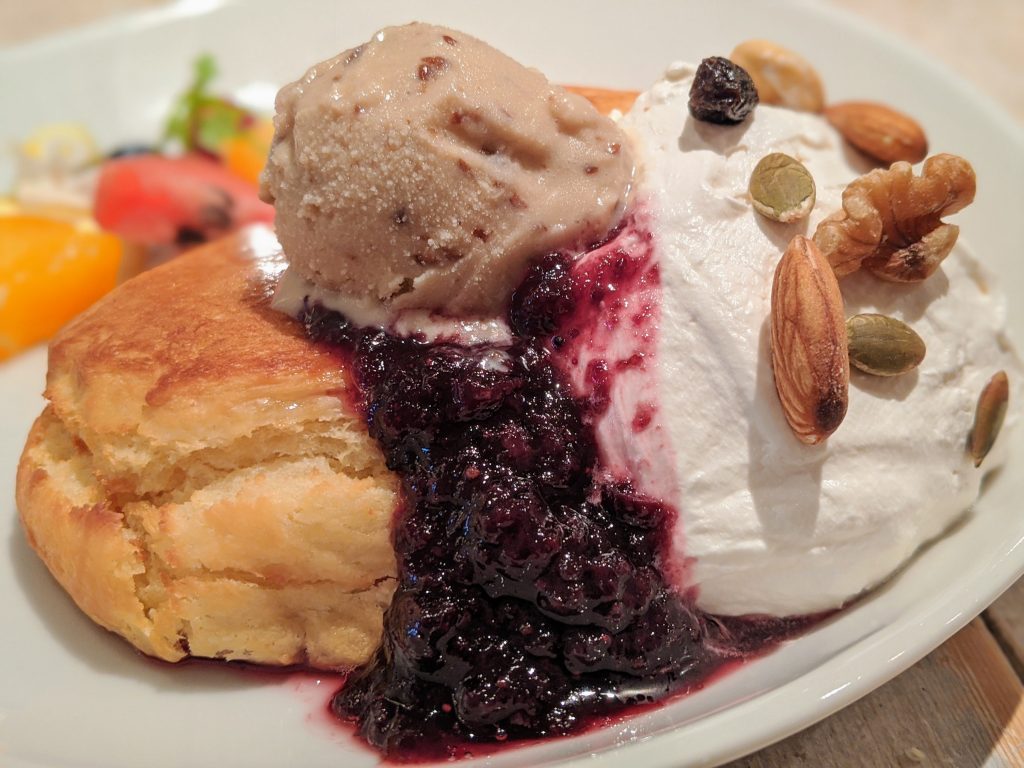 ---
Price Range: ¥¥¥